I'm very happy to welcome you on this website which contains a lot of information about me, my progression over 40 years and my current projects!
Feel free to scroll down: you'll learn about my path, my references, see some photos and finally a store section where you can purchase your very own custom radio show!
Today, I consider myself fortunate to be heard in so many different countries and I'm grateful for my always increasing number of followers! Join me each week to discover my music library and travel through time!
Enjoy your stay!
Bruno Hantson
About
Bruno Hantson, born Bruno Scheefhals is a former FM radio host, night-club DJ and presently, webradio host, voice-over and event presenter based in Tournai, Belgium.
He also produces 3 weekly one-hour long shows which are broadcast internationally.
History
---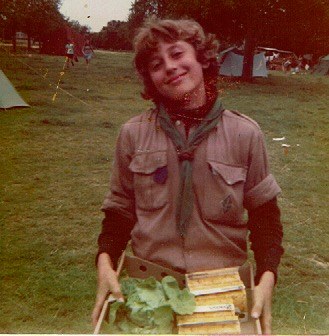 The Bruno Hantson story is a long one, comprising of random encounters, serendipitous moments and various aventures which all left him with happy memories…
It all began in his bedroom, like for most teenagers! That's where most youngsters listen to their own music rather than that of their parents. He was fortunate enough to have an older brother who influenced his musical tastes and made him discover music which he otherwise might never have experienced in the same way!
Jean-Paul was his name and Bruno always thought he had excellent and varied tastes early on.
It all started with the Beatles, Pink Floyd, the Supremes, Rare Earth, Stevie Wonder, Deep Purple and even Joe Cocker, the Four Tops and the Moody Blues! Later he discovered even more music by listening to the radio with his parents. They often tuned in to Radio Luxembourg on which played many French-speaking pop artists such as Claude François, Dalida and Julien Clerc…
All this gave Bruno Hantson a rather eclectic musical culture which he only expanded after discovering dance music. With this knowledge he managed to get hired by small night-clubs despite his lack of experience, which was initially done unbeknownst to his parents! A moment would eventually come when he had to tell them however… Then came the era of the first independent radios. The small town of Tournai where he lived was the home to 5 or 6 of these "free" stations!
Here is a quick summary of Bruno Hantson's activities:
Disc-Jockey since 1978.

Jacky's Club, Brasco, Show-Boat, Micmuche, Pergola, Garden, Club 13, Relais de France, Queen Bee…

Radio Presenter since 1979.

Radio Interim, WLS, WLS International (FR), Radio Contact, Mona FM (FR), Rosko Radio (GB)…

Radio Show Producer (3 weekly shows).
Webradio Manager.
Commercial Voix-over Artist.
Event Speaker and Presenter.
Night-Club
---
A the age of 17, Bruno Hantson was already dreaming of becoming a DJ… He was inspired by The Emperor Rosko after listening to his albums and was aspiring to do the same!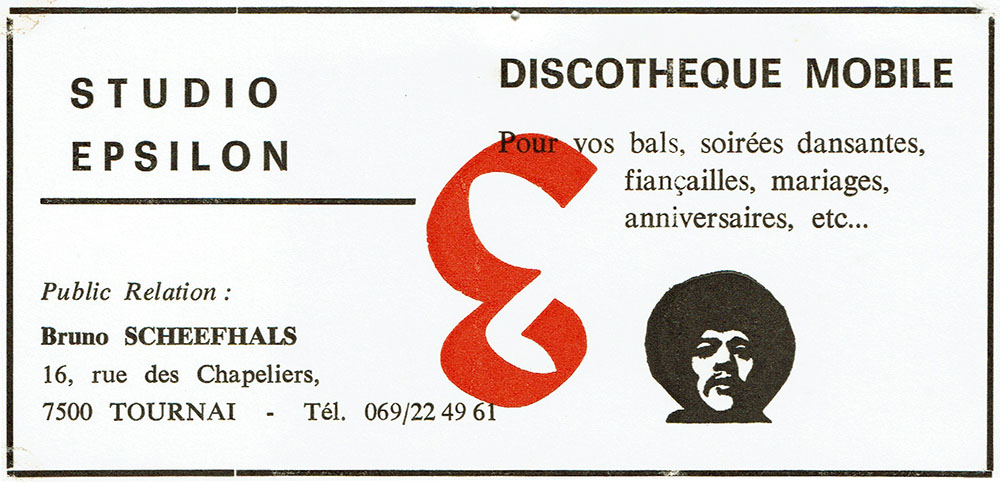 The father of one of his school friends owned an audio equipment rental company and offered him the opportunity to create a mobile sound system (a "sono mobile" as it used to be known in French). Despite still being in high-school, he gave it a try and since he was in classical studies (including ancient Greek) he named his first venture Studio Epsilon. The contact card for this project was his very first investment and yet it wasn't successful, mainly due to a lack of contracts. Bruno's next DJ experience would be in a night-club…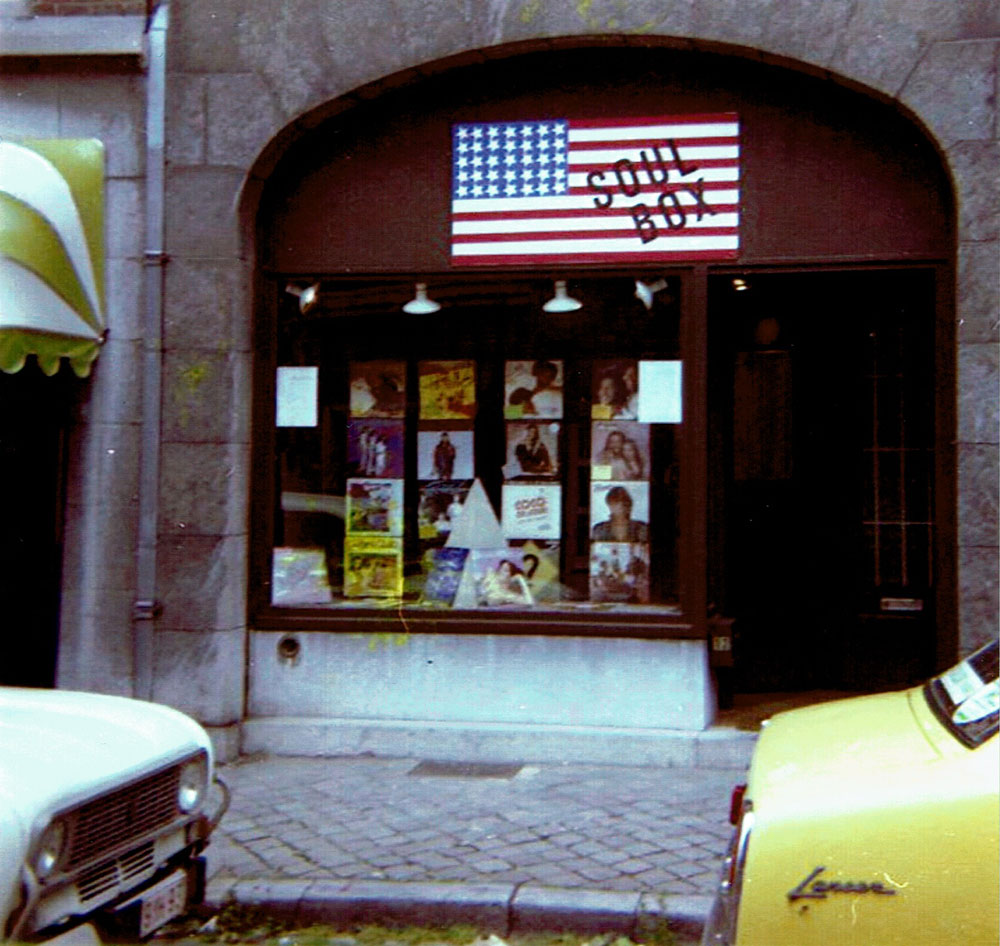 In 1980, having left high-school without a stable job, he opened a record store with the little savings he had and called it Soul Box… In a small provincial town with high competition it wasn't easy to get known especially since the store was specialized in selling vinyl records to DJs in the area. In addition to managing his store, he continued to play for some events and on the radio and even worked as a delivery boy to make a living.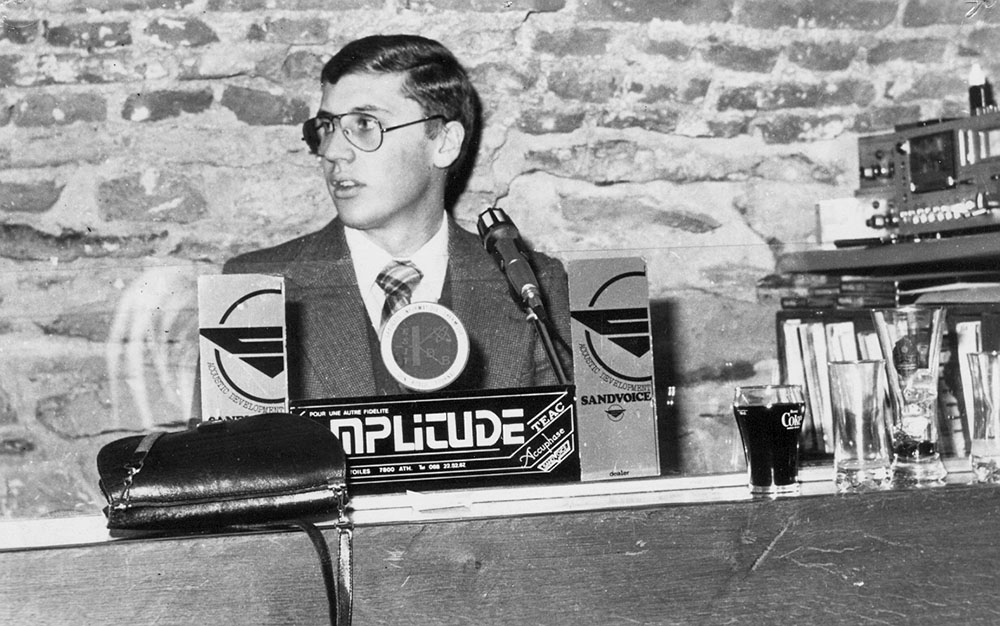 It's with his growing reputation as a radio DJ that Bruno Hantson's night-club career really took off. Presenting radio shows on WLS -which was one of the largest local networks- gave him local fame and night-club offers began coming in. Starting in 1978, Bruno Hantson played for several venues including the Jacky's Club, the Brasco, the Queen Bee, the Micmuche, the Relais de France, the Garden Club, Club 13, the Show Boat and the Pergola…
In 1995, after 17 years of working in night-clubs, he put an end to that chapter to focus on his family, his newly created home-based production studio called BHS and his radio presenter career.
Since, depending on availability, Bruno still occasionally plays for local bars and events.
Radio
---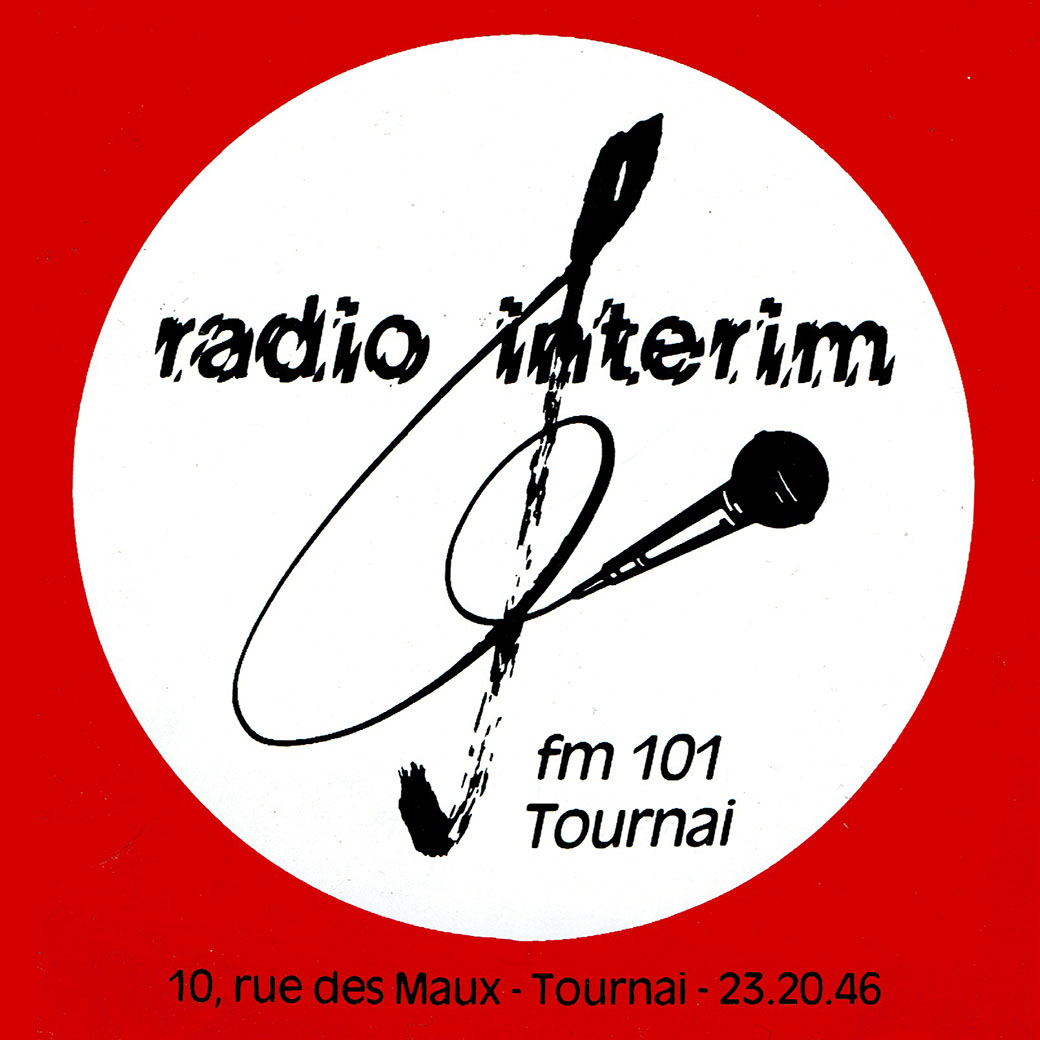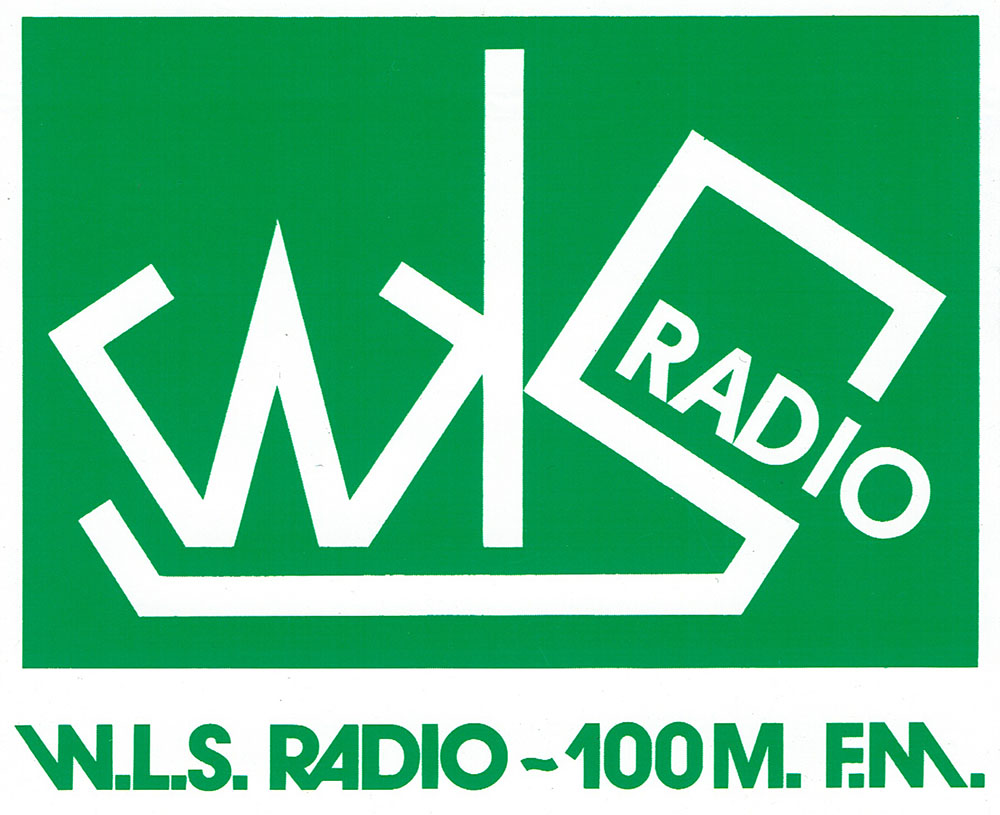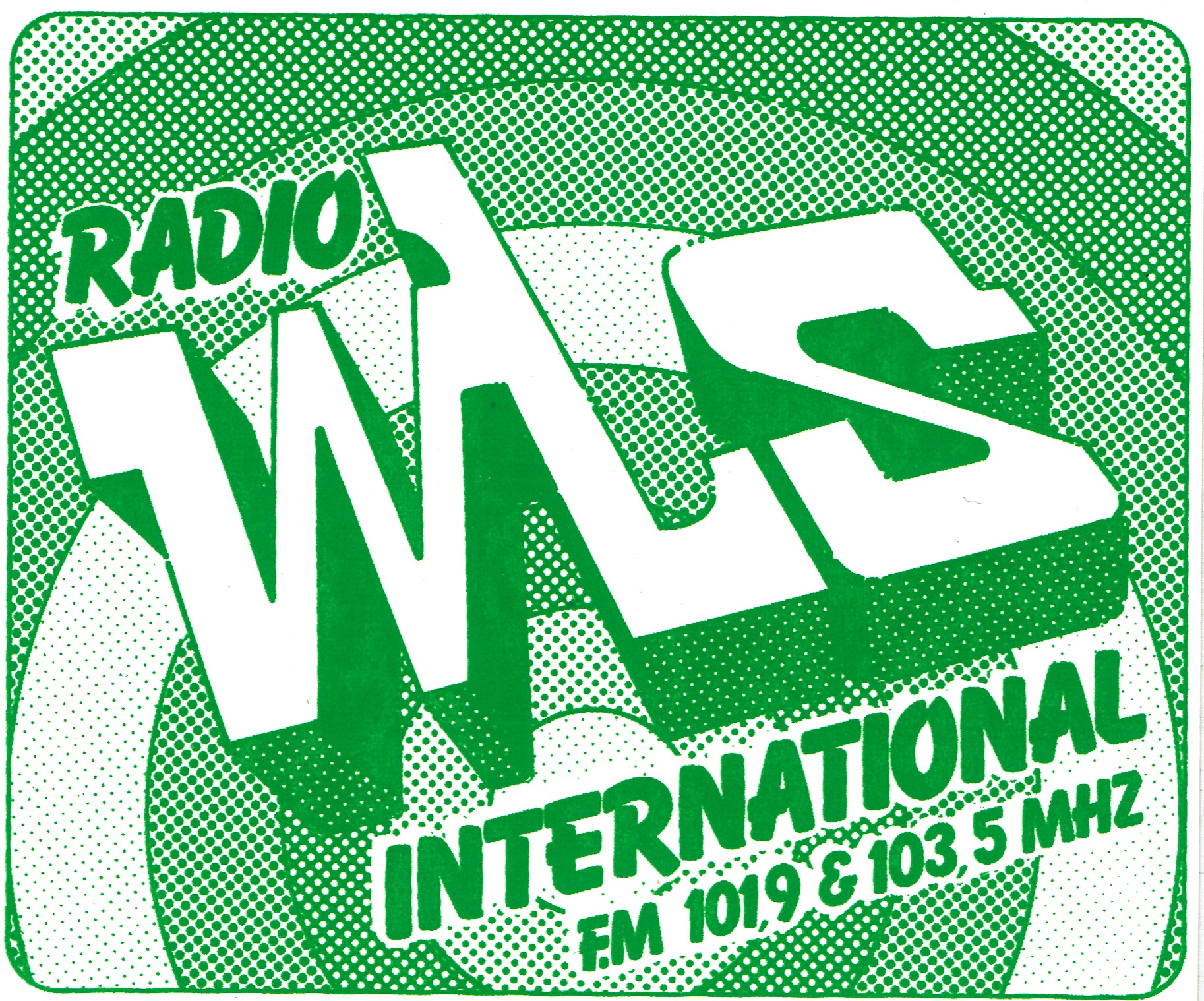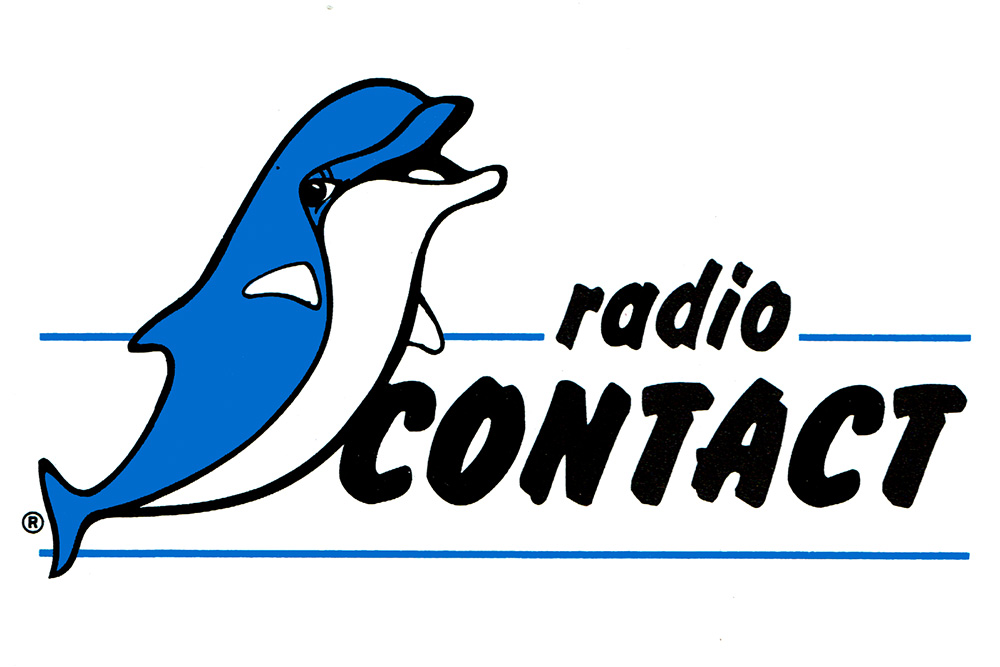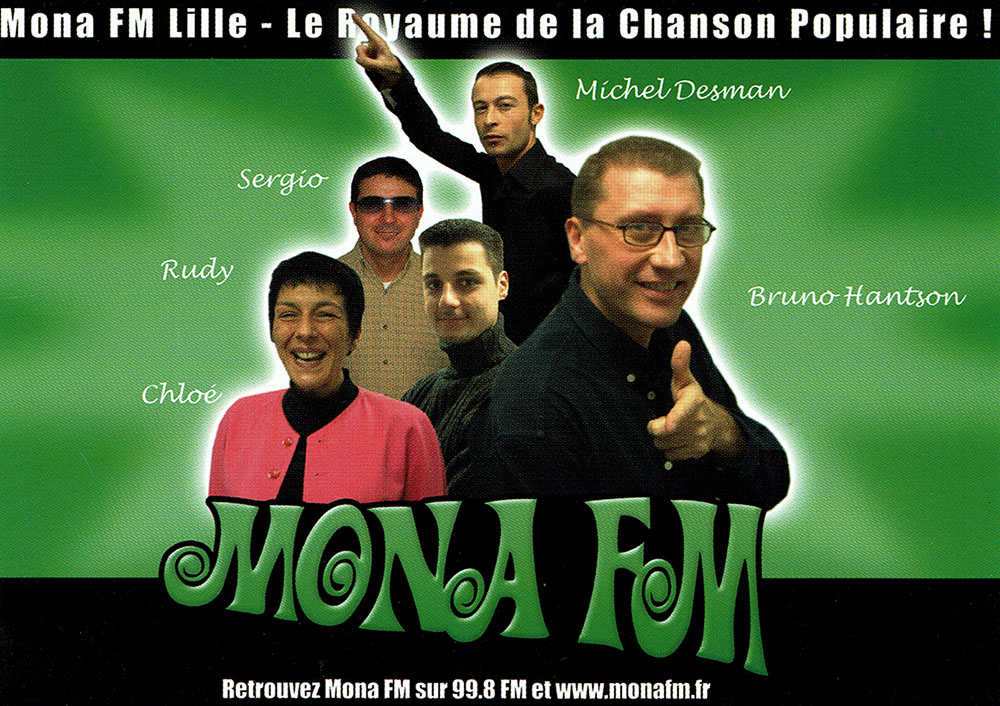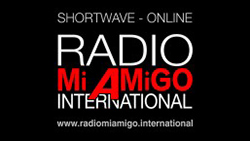 When "free" radios first appeared in Belgium in 1979, Bruno Hantson immediately tried his luck and applied to a station in his home town of Tournai. Radio Intérim became his first employer. The beginnings were difficult but he was passionate and determined to make a name for himself on the air by presenting musical and game shows. Namely, Bruno Hantson hosted a comedic musical show called Les Déments de Minuit (translated: The Midnight Lunatics) co-hosted by his friend Jean-Luc. He also hosted a game show called Rimzoblurx, a copy of the famous French show by Guy Lux called the Schmilblick.
A year later in 1980, thanks to random encounters and special opportunities, Bruno Hantson was eventually able to apply to the largest radio in his area: WLS which was based at Mont de l'Enclus. Uneasy but resolute, he handed in his demo cassette to the Program Director and was hired a week later for a night show. Naturally, Soul music was the perfect fit for this time slot…
During the early 80s, Bruno Hantson moved up from presenter to Program Director and was met with several challenges -like many other stations- such as managing presenters but also dealing with equipment seizures. Back then, it was against Belgian law to establish independent radio stations and was prosecuted for illegal broadcasting.
At one point, Dominique Vautrin -a French producer- approached Bruno with the idea to import WLS to France and so WLS International came to be. Broadcasting from Mont Cassel, the station mixed French presenters with retransmissions from Belgium. The emitter range was extended from Belgium to the whole of northern France (Nord, Somme, Pas de Calais departments…) which in turn drastically increased the number of listeners.
At the same time in 1980, Bruno opened Soul Box, a record store in his hometown aiming to sell vinyls to the many DJs and night-clubs in the area.
In 1987, the heads of WLS decided to merge with the larger Belgian national radio station Radio Contact. Bruno was kept by Radio Contact and continued to host there for a few years but as the network imposed their format more and more, he chose to leave the job and put his radio DJ career on hiatus.
In July 2007, his radio DJ career resumed by starting work for a French radio station; Mona FM, based in Lille. He worked there for several years until June 2012 when financial troubles hit the station.
Afterwards came the Rosko Radio venture. Solicited by Rob Jones and The Emperor Rosko themselves, he joined the smallish team of Rosko Radio. Unfortunately, due to lack of revenue, this venture was short-lived. Bruno therefore decided to produce his own syndicated show and named it Soul Box in reference to his former store. It was designed to be broadcast by any and all radio stations interested in a show dedicated to Soul Music.
In 2016, in association with Daniel Lesueur (a French journalist, author and presenter) Bruno produced the The Rarities Show, a 10-episode series about little-known Pop songs. The series was played by many stations worldwide, reaching almost all continents.
Following the broadcast of The Rarities Show, Station Manager and Program Director Kord Lemkau and Paul Newman of Radio Mi Amigo International reached out to Bruno Hantson. They offered him to become a presenter for their station and so Soul Box started to be broadcast there and since January 2019 so is Retro Hit Box, as an exclusive.
Rosko – The Icon
---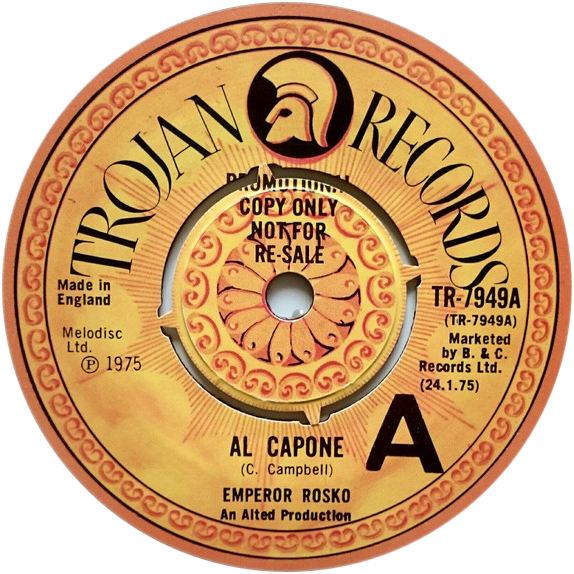 Bruno remembers a day, age 14, when his brother was listening to an album. He wondered who the DJ was and the cover read "The Emperor Rosko." That moment would be the first contact and it would change his life forever!
As a teenager he tried to find information on this disc-jockey. He initially found other albums and then a 45-RPM vinyl record: the well-known Al Capone (pictured right) but never any details on this artist who he already considered as his idol.
In 1980, Radio Cité -a national station in Belgium- announced that they would celebrate their one-year anniversary by airing a special show hosted by The Emperor Rosko live from California. Rosko presented the show in French and it would remain a historical reference in the world of Belgian radio.
During the eighties, Bruno regularly listened to Rosko's Hollywood Music which was played by some free radios in France. Rosko usually gave his address on the air (located in Sherman Oaks, California near Los Angeles) so Bruno decided to write him a letter. Unfortunately, the reply he got back was written by a secretary who didn't answer his questions…
After the internet became available, Bruno Hantson looked for another way to reach Rosko. By collecting photos and articles, he eventually found an email address. He sent him a message to communicate his long-time admiration and also asked if he could ask for feedback by sending him one of his own demos. Finally, Rosko responded and said he thought he had a nice voice and that they could meet in hopes of doing business in Belgium.
A meeting is planned in early 2004 during one of Rosko's annual trips to Paris (during which he stayed with his friend Sam Bernett, an ex-radio host for RTL). After an almost 30-year search, the two finally met over lunch in a small Parisian restaurant.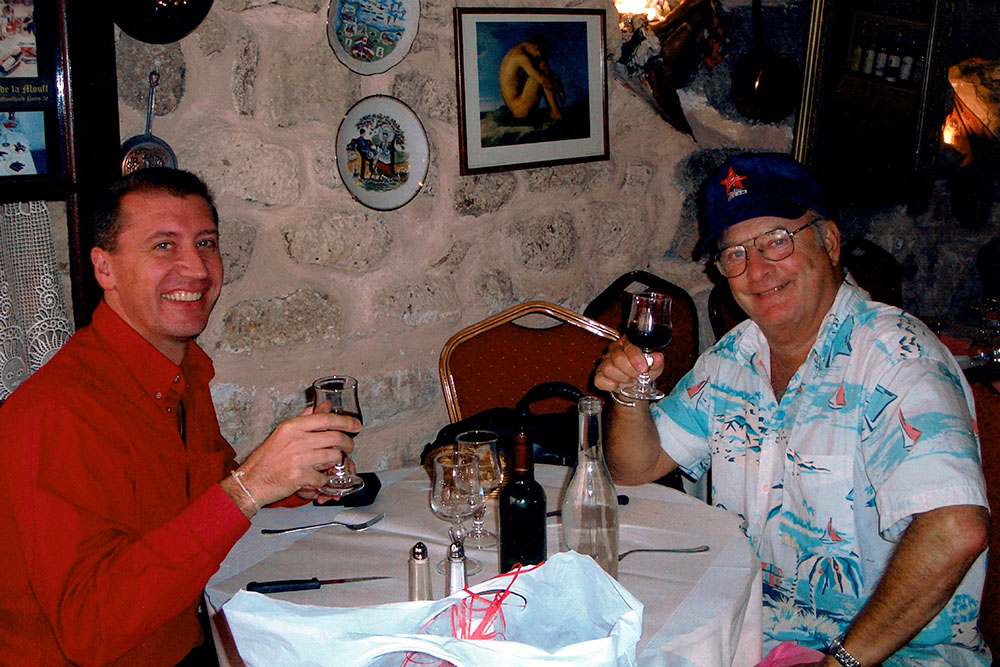 This incredible moment would remain unforgettable for Bruno. During their exchange, Rosko also shared that Rosko Radio was in the works with his associate Rob Jones. They offered Bruno to be part of their team and this would be their first collaboration. Together, they also worked for other stations such as The Soul Guy Radio and, more recently, Radio Mi Amigo International.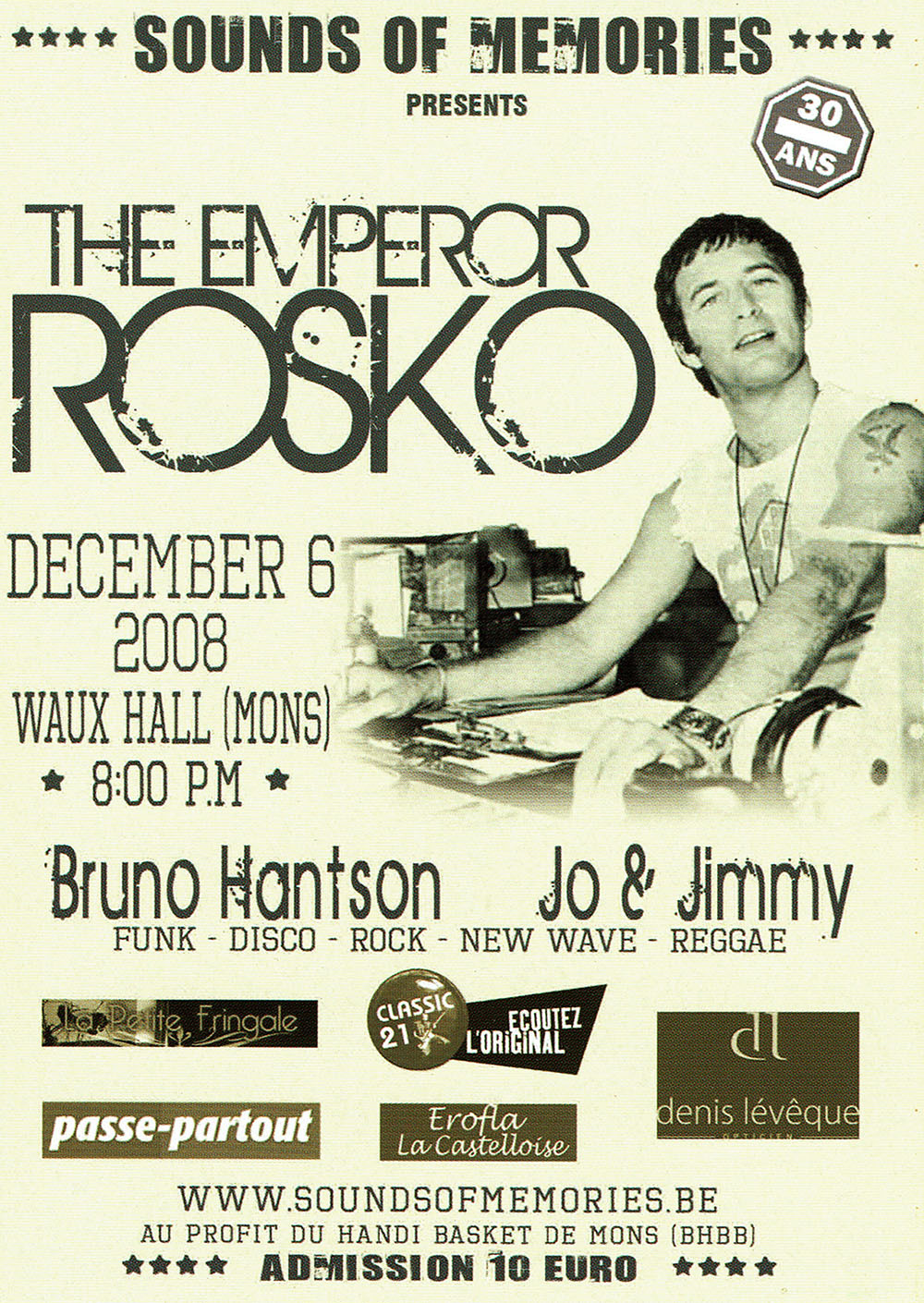 In December 2008, Bruno was also able to invite Rosko back to Belgium for an exclusive interview at the studios of the national radio station: Classic 21.
The very next day, the duo hosted the Sounds of Memories held at the Waux-Hall in Mons. The event was organized in association with Jo & Jimmy (real name Eric Duprez) who is Bruno's friend and former DJ Champion.
Since, both have used each other's voices in their jingles, promos and other audio productions. Through Rosko, Bruno was also able to have jingles produced professionally by the late Ben Freedman of The JingleGuy Productions in Dallas, Texas. Having jingles recorded by a choir of 7 professional voices with its distinctive American sound had been one of Bruno's dreams.
Today, Mike and Bruno are still friends and are regularly in touch… A dream come true!
Shows
---
Every week, Bruno Hantson shares his deep love for Soul music (originating from his early teenage years influenced by his older brother) by producing and releasing 3 hour-long shows. The bilingual Soul Box © and the French Retro Hit Box and WLS Revival which are all broadcast in stations across Europe and Canada.
Soul Box
---
Soul Box (SB) invites you to either discover or re-listen to the best Soul songs or listen to the thousands of rare titles from popular artists or the lesser-known ones who you might never have heard before! The latter never made their way to fame (outside of their town or area) and yet there are definitely great songs to be enjoyed!
Bruno has collected an impressive collection of songs and is in regular contact with other collectors to acquire tracks which he doesn't yet have…
Soul music comprises many sub-genres like Jazz-Soul, Latino-Soul, Rhythm'n'Blues, Popcorn, Northern Soul… and you'll hear them all in Soul Box !
Retro Hit Box
---
Retro Hit Box (RHB) is a new show first broadcast in early 2019. It was requested by Radio Mi Amigo International to cater to the needs of their growing French-speaking audience.
In this show, Bruno presents -entirely in French- one hour of popular hits only from the 60s, 70s 80s and even sometimes an "oldie" from the 50s. Due to the target audience, the playlists comprises mostly of titles by French, Belgian and French Canadian singers. Chart toppers from the Top of the Pops and British Pop as well as songs from the Hippie era also make their way into the weekly playlist.
With this show, Bruno always says that he loves to "activate your memories…"
WLS Revival
---
WLS Revival (WLSR) is a show dedicated to music from the eighties. Born in 2021, year of the 40th anniversary of the original Radio WLS in Europe (itself created in May 1981). Bruno hosted a show on that station for a few years and fans had been missing the radio and its shows ever since it closed in 1987…
Following a request by his good friend Willy Van Lee, founder of WLS, Bruno started producing a new show celebrating the glory of this bygone era by featuring all the hits and popular favorites which WLS originally played, decades ago!
LISTEN NOW
---
Listen to Bruno Hantson's weekly shows live on these stations!
Soul Box © :

Radio Mi Amigo International (NL)
RLM Radio (FR)

Retro Hit Box © :

Radio Mi Amigo International (NL)
If you missed the broadcast of any of these shows, you can listen to a demo version on MixCloud.
Broadcast Syndication
---
It is possible to acquire the rights to broadcast Retro Hit Box or Soul Box on your own radio station.
Please contact Bruno Hantson directly through the Contact form.
SPIRIT OF SOUL
---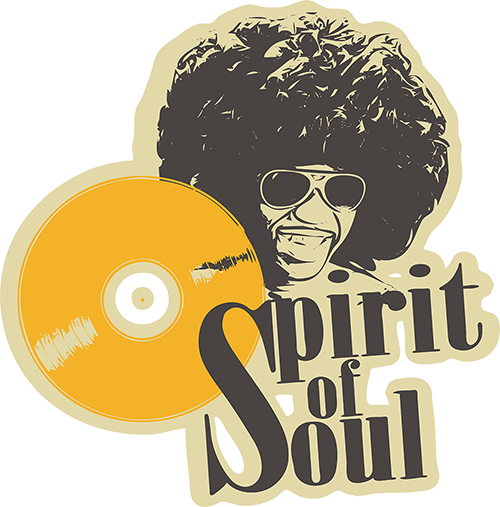 Bruno Hantson has founded a webradio dedicated especially to soul music called Spirit Of Soul.
This uninterrupted stream is ad-free and purely musical. It plays the best of Soul music from its early beginnings till today and includes thousands of titles and artists, from the mainstream to the rarer ones.
The Spirit of Soul team are continuously looking for and adding more songs to add to the station. Listener feedback is welcome and can be given via the Contact form. Feel free to chime in!
Click here to listen to Spirit Of Soul now !
GALLERY
---
View moments of some of Bruno Hantson's various activities.
SHOP
---
Custom-theme Show : 34.95€
Purchase an entirely personalized show for yourself or a loved-one. Get in touch with Bruno Hantson first to discuss what you'd like!
These are destined to be a very personal and original gift for yourself, a friend or a relative! You may choose the theme and some artists and even provide a message and Bruno will deliver a fully custom hour-long radio show complete with the usual Bruno Hantson presentation and imaging.
These are produced with the utmost care and passion to ensure you are 100% satisfied! Send your "menu" through the Contact form now and Bruno will reply as soon as possible!
CONTACT
---
Send Bruno Hantson a message!